Alloy Wheel Care
As a rule of thumb we will not recommend you do anything different to your wheels than you do your cars bodywork.
There are many alloy wheel cleaning products, polishes and waxes – and they all claim to make your wheels shine like new and repel brake dust etc. We are not saying that these product do not work but in our experience the best way to keep your alloys clean and in great condition is to follow these simple steps;
Step 1 – Use hose to remove loose dirt and stones from wheels
Step 2 – Clean your alloys in the same way you clean the rest of your car
Step 3 – Rinse off soap leaving sparkly, dirt free wheels!
Step 4 – (optional) You can also use normal car polish to help your wheels stay clean!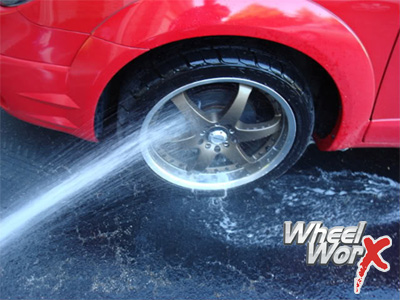 If you follow these steps and take as much care over your wheels as you do your cars bodywork then they will last years and years!